Welcome to my blog!  Is great to have you here to share some of my trips around the world as well as other topics which I'm passionate about them.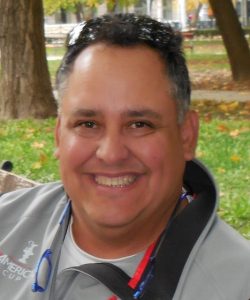 If you are here, you already know my name! And if you are a close friend or a relative, you already know by which name I prefer to be called.  But for those of you who just found my page, here is a little bit about me….
I have been blessed with the opportunity to work with a fantastic group of professionals and have one of my brothers as a partner in our software consulting firm, Activo Group.  Even though life decisions took me away from my desire of being a medical doctor, it has given me many rewards and the ability to enjoy my kids' childhood as well as to travel with my wife.   One of her many talents is to be a great travel agent (she was a professional one for while), so our trips are well planned and full of great adventures.
I got started in the sport of Sailing in 1992 after watching the America's Cup.  Lets say that the first time out was a harrowing experience.  But with a little bit of training and a lot of practice, I became pretty good at it.  So when the opportunity arrived, we enrolled our son in sailing classes at the early age of 5.  He took to the sport like a fish to water and I became an Opti Dad a short time later.  By helping in his regattas my wife and I became "defacto" race officers specializing on the finish RC.  This experience gave us the opportunity to serve as the finish boat Race Officers at the 2012 Central American Games in Puerto Rico.  Some time later, a good friend (Luis Matos) mentor me to become a sailing judge.  In 2014 I passed the US Sailing certification test and became National Judge in Puerto Rico.
As I mention before, the sailing bug started with the America's Cup in 1992 (even though I have been following the competition since 1987).  So in 1995 I traveled to San Diego and was on the water when the Kiwis (with Black Magic NZL32) won the Cup.  In 2000 I traveled to New Zealand and saw the defense of the Cup.  In 2007 I took the family to Valencia, Spain to see Alinghi defend the Cup.  As with everything in life, serendipity intervened and I covered the last race and award ceremony for La Regata.  Since then, I have been covering all the America's Cup events as a columnist and photographer for La Regata the only nautical paper in the Caribbean.
I picked up Fly Fishing in saltwater after seeing a friend unroll the line in Ponce, PR.  After getting a basic setup, he taught me the ropes and the most important principle, respect the environment and the fauna in it.  So after practicing for ever, I can enjoy the rhythm of false casting while stocking fish.  The sport has also allow me to meet a lot of wonderful people as well as to enjoy more time with my son.  There is no better reward that to see your son smile the first time he lands a tarpon or when you see him unroll the line in a tighter loop than you!
BBQ is an abbreviation of the word barbecue which is derived from the Taino word "barbacoa".  Loosely translated, "barbacoa" means "cooking over blue stones" or stones light on fire.  To me barbecuing is a progression of many of the thing grandma Toma taught me while cooking.  When we returned to the states, I had to leave behind my trusty Weber kettle.  Since I did not like what Weber had done with the Performer line, I decided to try gas grilling with a Weber Summit.  Great piece of equipment that to this day still cooks many of our weekly meals.  At a boat show (of all places) in Tampa I found a pellet grill/smoker.  What a fantastic piece of equipment… you just set it and forget it!  And last Christmas I decided to buy a Big Green Egg to get that charcoal taste so particular to BBQ.  But more importantly, since 2014 I have been attending grilling classes on a weekly basis.  Through class have developed new skills, collected great recipes, and made my family and friends happy through food.